About to take off!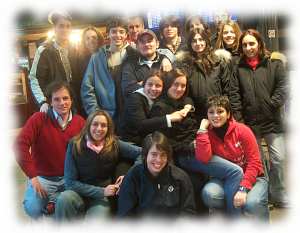 We arrived at Orio al Serio airport at 7 A.M. but check-in doesn't open until 8 A.M. so we are having some breakfast.
On our way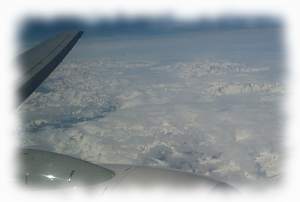 36,000 feet above the ground over the Alps. A final farewell to the Aosta Valley.
A view from Fort Purbrook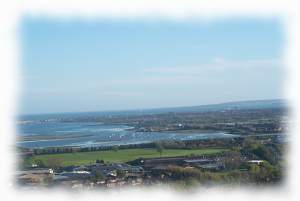 Looking out towards the Isle of Wight after an afternoon of shopping in the town of Portsmouth.
A taste of culture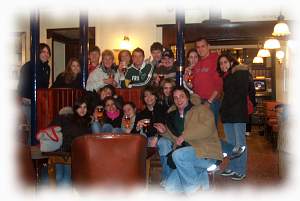 A visit to the old harbour in a traditional English pub.
Everyday lessons


Perfecting our English.. every morning between 9.00 and 12.30 we go upstairs for our English lesson. ....

19th April 2005


Today, a visit to Brighton!! Brighton's Pier and the Royal Pavilion will attract our attention!! The sunny day tempts us to put our feet in the sea. ....

20th April 2005


Visit to Winchester's Great Hall, the Round Table and the cathedral followed by an evening of bowling. ....

21st April 2005


Today north to Wiltshire to visit the attractiv town of Salisbury, incredible Stonehenge and back to the fort to celebrate Edoardo's birthday. ....

22nd April 2005


An exciting but tiring trip to London, taking in all the major sights. By underground, but mostly on foot. What a day! ....

Receiving our diplomas


On Friday evening, after our long but exhilarating day in London, Domy distributed our diplomas together with a very attractive t-shirt for each one of us. ....