The old capital of England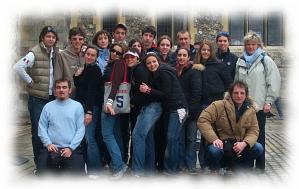 Here we are in Winchester in front of the Great Hall. This city used to be the capital of England. King Arthur was a legendary king, but King Alfred was the first real king. Winchester is full of quaint, unusual shops. In this Great Hall there is the Round Table...
The Round Table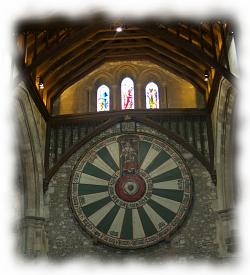 It hangs on the wall in the Great Hall. All the knights' names are written on it. It is round so that every knight was equal... nobody was more important than another man. On the opposite wall of the Great Hall there is a family tree which illustrates all the kings of England from about 800 to 1868.
Winchester Cathedral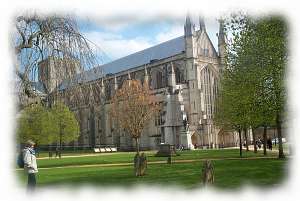 In both Romanic and Gothic styles, Winchester Cathedral is famous all over the world thanks to the song of the same name. Inside the church we can find the tomb of the famous 18th century novelist Jane Austen.
The view from the fort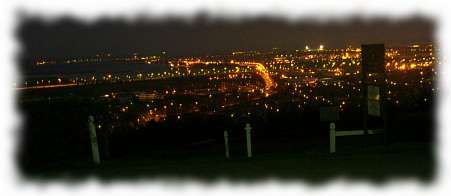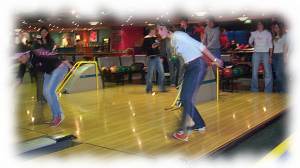 Fort Purbrook overlooks the city of Portsmouth and the coastline. It is actually an island from which you can see other islands such as the Isle of Wight. At night the view is spectaculare like a fairyland of flickering lights.
But life is not all study ... there is time for entertainment ... a bit of bowling. We organised a competition which was won by our great champion Nicola.