Big Ben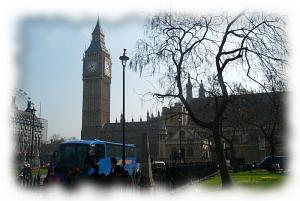 We took a train from Clapham Junction to Waterloo Station. Then, down, down, down to the Picadilly line, and took another train as far as Parliament. When we came out of the Underground, what a sight... Big Ben towering above the Houses of Parliament.
The London Edge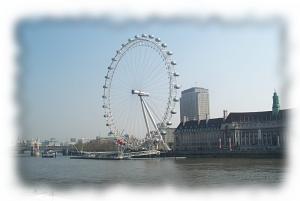 It would have been a wonderful ride to see London from the air. But there wasn't enough time. We had to visit the rest of this beautiful city.
Trafalgar Square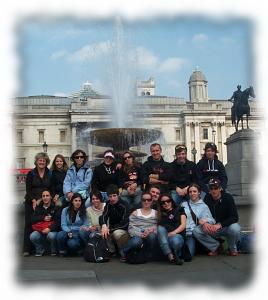 After walking around London for a couple of hours, it was good to stop by Nelson's statue for a bite of lunch. By the way, Nelson is looking at his ships moored in Portsmouth harbour. Behind us there is the National Gallary where some of us went to the toilet.
The Queen's Guards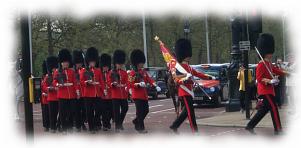 Tomorrow is St. Georges day, but the celebrations have already begun. The horses are all very beautiful, but the guards even moreso.
Buckingham Palace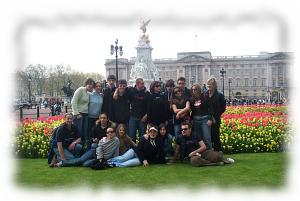 After having walked around the city of London and seen most of the tourist attractions, we thought we might call in and see the Queen for a quick cup of tea. But the guards wouldn't let us.
Polite protest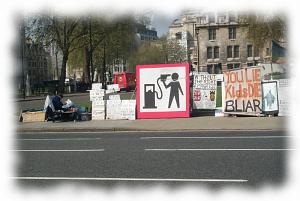 Outside the Houses of Parliament in Westminster, we came across a collection of signs and placards with many words of protest against the Prime Minister's responsibility in declaring war on Iraq. One of these says "You lie kids die Bliar".