Journey to Brighton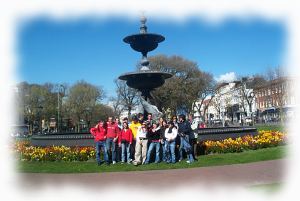 On Tuesday we went to the seaside resort of Brighton ... we visited the main town, including many unusual boutiques and flea markets. The streets were full of weird people, artists and numerous nationalities. Here we are in front of the fountain in the park.
The Royal Pavilion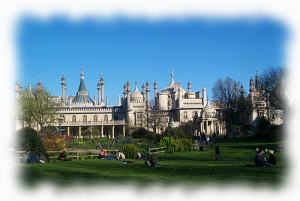 The beach holiday house of George III, it was renovated in 1811 inspired by Indian architecture.
Chiara says: "It was incredible but kitsch". Monica: "I wanted to stay and sleep there". Edoardo: "I would marry Camilla Parker-Bowles to inherit the Pavilion". Nunzia: "It would be great for a party... (no Pavilion no party)"
The pier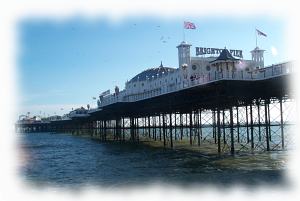 It seems that all the English are gamblers! On the pier there are hundreds of poker machines. Fun for all... roller coaster, merry-go-round, shooting palaces and a lot of junk food.
The beach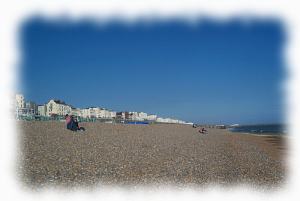 The Atlantic Ocean is freezing! And those stones hurt our feet... but the weather was beautiful and many of us ate fish and chips at the sidewalk cafes. We brought the sunny skies.